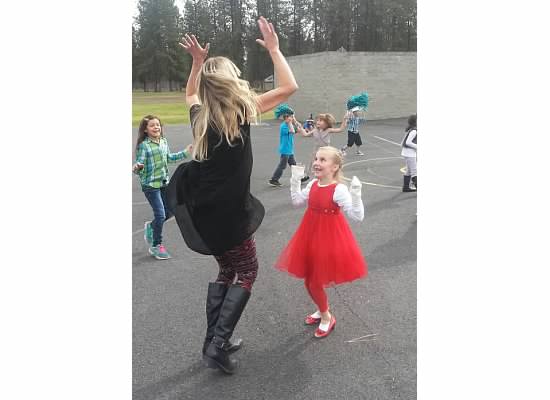 On the 3rd Thursday of every month during lunch recess, we will bring out the big speakers and have ourselves a dance party!

We have dance contests….we limbo….we play dress up…..we make conga lines!
The K-3 Kindness and Compassion Club thought that we could use more "dancing moments" in our lives.....and this is the outcome....
YAY for dancing!