People with disabilities often face insensitivity that can make it difficult for them to interact with others. In some cases, the insensitivity arises when others don't understand the nature of the disability, or do not recognize it. Particularly in school environments, people with disabilities are often ostracized, teased or bullied.
Books
My Friend with Autism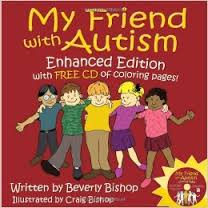 http://www.amazon.com/My-Friend-Autism-Enhanced-Coloring/dp/193527418X?ie=UTF8&psc=1&redirect=true&ref_=ox_sc_act_title_2&smid=A1G31V8EZLIGGE
A Rainbow of Friends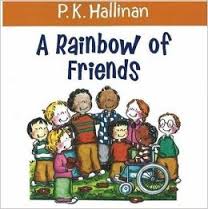 http://www.amazon.com/Rainbow-Friends-P-K-Hallinan/dp/0824955196?ie=UTF8&psc=1&redirect=true&ref_=ox_sc_act_image_1&smid=A1RLVBZMVRA8BJ


Odd Velvet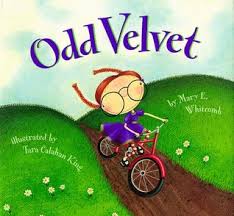 http://www.amazon.com/Odd-Velvet-Mary-Whitcomb/dp/0811820041?ie=UTF8&psc=1&redirect=true&ref_=ox_sc_act_image_2&smid=A3FM9S79SGC169


We're Different, We're the Same (Sesame Street)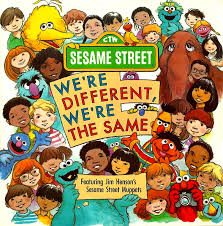 http://www.amazon.com/Were-Different-Sesame-Street-Pictureback/dp/0679832270?ie=UTF8&psc=1&redirect=true&ref_=ox_sc_act_image_3&smid=ATVPDKIKX0DER
Lesson Plans

1. Understanding Disabilities
Learning to be sensitive to people with disabilities is an important part of tolerance toward others.
http://www.tolerance.org/supplement/understanding-disabilities-elementary-grades

2. What is a Disability?
A lesson to help young students understand the meaning of the word disability and how disabilities occur.
http://www.brighthubeducation.com/lesson-plans-grades-1-2/13181-what-is-a-disability/
3. Disability Awareness Packet
This booklet gives you some ideas for helping students understand different disabilities.
http://www.dvusd.org/cms/lib011/AZ01901092/Centricity/Domain/1318/Disability%20Awareness%20Packet%202.pdf
Videos
1. Dear Teacher: Heartfelt Advice for Teachers from Students
Kids with a formal diagnosis, such as autism, Asperger's, ADHD, learning disabilities, Sensory Processing Disorder, and Central Auditory Processing Disorder -- along those who just need to move while learning--often find it challenging to shine in a traditional classroom. The kids who collaborated to write and star in this "Dear Teacher" video represent such students. So, they wanted to share with educators how their brain works and offer simple ways teachers can help.
https://www.youtube.com/watch?v=lTMLzXzgB_s
2. Famous People with Learning Disabilities
https://www.youtube.com/watch?v=xoeZAXUZbqQ
3. No Arms No Legs No Worries
Australian Christian evangelist Nick Vujicic was born with no limbs. He uses his challenging experiences in this video to teach children the importance of self worth and perseverance. His heartfelt rapport and posture are inspiring.
https://www.youtube.com/watch?v=ciYk-UwqFKA
4. 72 TED TALKS on Disability
https://www.youtube.com/playlist?list=PLEEZFNZ4nUED8oLoipq-5iF3hb5UdT68w
Spokane Disability Resource Guide